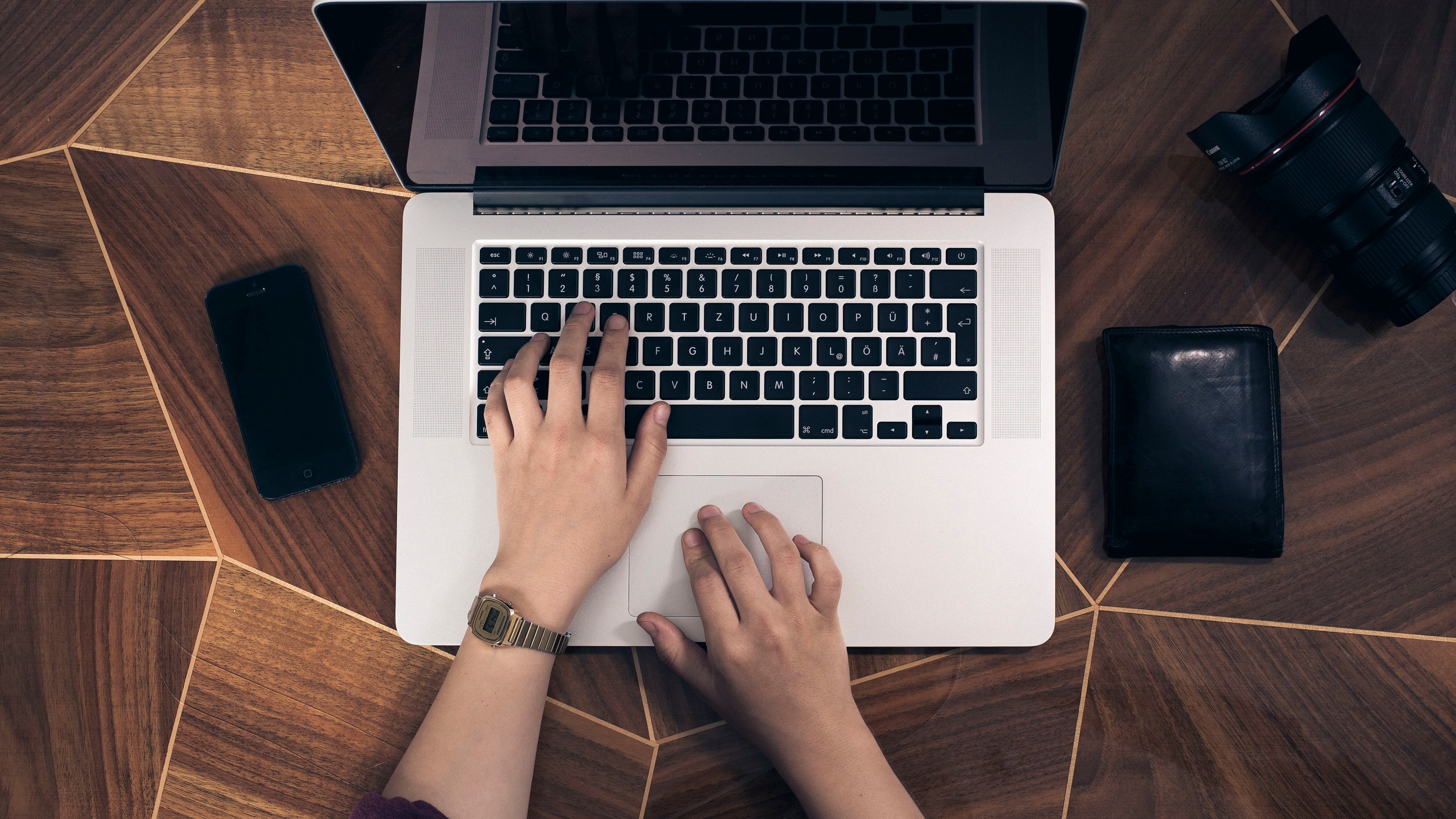 The National Latina/o Law Student Association (NLLSA) is a progressive, collective organization of law school chapters from all regions of the United States. These chapters assemble annually every fall at the National Latina/o Law Student Conference. At this conference, one delegate representing each chapter elects fellow students to hold offices of the National Executive Board. The NLLSA Board is comprised of nine National Board Members and seven Regional Directors who agree to uphold and carry out their duties as described in NLLSA's Constitution.
Chapter Enrollment and Membership
Any chapter established at a law school, including non-ABA accredited law schools, may apply for membership by completing the attached application. Upon receipt of the application, the Executive Board will approve the chapter for admittance. The chapter will also have its name listed on the NLLSA website as an official NLLSA Chapter.
Voting Rights
Once admitted, a chapter will have the opportunity to select one delegate to vote on its behalf at NLLSA Elections Meeting held at the National Conference.
Each chapter may select its delegate in any manner it wishes. However, the name of the delegate must be sent to NLLSA's Chair (chair@nllsa.org) and Public Relations Director (publicrelations@nllsa.org) each year. The delegate is responsible for appearing at the NLLSA Elections Meeting during the Conference and presenting his/her student identification card from his/her respective law school prior to voting.
Membership Duties
Upon membership, each chapter agrees to:
Implement and maintain student recruitment and retention programs.

Inform the Regional Director and Public Relations Director of the chapter's events.

Establish and maintain an alumni network.

Work with its law school's administration to seek and retain Latino candidates in teaching positions and advocate for the tenure of professors who support law students of color.
Albany Law School, Union University (New York)
American University Washington College of Law (District of Columbia)
Appalachian School of Law (Virginia)
Arizona State University Sandra Day O'Connor College of Law (Arizona)
Atlanta's John Marshall Law School (Georgia)
Ave Maria School of Law (Florida)
Barry University School of Law (Florida)
Beasley School of Law, Temple University (Pennsylvania)
Benjamin N. Cardozo School of Law, Yeshiva University (New York)
Boston College Law School (Massachusetts)
Boston University School of Law (Massachusetts)
Brooklyn Law School (New York)
California Western School of Law (California)
Cal Northern School of Law (California)
Chapman University School of Law (California)
Charleston School of Law (South Carolina)
Charlotte School of Law (North Carolina)
Chicago-Kent College of Law, Institute of Technology (Illinois)
City University of New York School of Law (New York)
Cleveland-Marshall, College of Law, Cleveland State University (Ohio)
Columbia School of Law, Catholic University (District of Columbia)
Columbia Law School (New York)
Cornell Law School (New York)
DePaul University College of Law (Illinois)
Drake University Law School (Iowa)
Duke University School of Law (North Carolina)
Duquesne University School of Law (Pennsylvania)
Earle Mack School of Law, Drexel University (Pennsylvania)
Emory University School of Law (Georgia)
Florida A&M University College of Law (Florida)
Florida Coastal School of Law (Florida)
Florida International University College of Law (Florida)
Florida State University College of Law (Florida)
Fordham University School of Law (New York)
George Mason University School of Law (Virginia)
Georgetown University Law Center (District of Columbia)
George Washington University Law School (District of Columbia)
Georgia State University College of Law (Georgia)
Glendale University School of Law (California)
Golden Gate University School of Law (California)
Harvard Law School (Massachusetts)
Hamline University School of Law (Minnesota)
Hofstra University Maurice A. Deane School of Law (New York)
Indiana University Bloomington Maurer School of Law (Indiana)
Indiana University Robert H. McKinney School of Law (Indiana)
John F. Kennedy University College of Law (California)
John Marshall Law School (Illinois)
Laurence Drivon School of Law, Humphrey's College (California)
Lincoln Law School of Sacramento (California)
Lincoln Law School of San Jose (California)
Louis D. Brandeis School of Law, University of Louisville (Kentucky)
Loyola Law School, Loyola Marymount University (California)
Loyola University Chicago School of Law (Illinois)
Loyola University New Orleans College of Law (Louisiana)
Marquette University Law School (Wisconsin)
Mercer University Law School, Walter F. George School of Law (Georgia)
Michigan State University College of Law (Michigan)
Mississippi College School of Law (Mississippi)
Monterey College of Law (California)
Nashville School of Law (Tennessee)
New England School of Law (Massachusetts)
New York Law School (New York)
New York University School of Law (New York)
Northeastern University School of Law (Massachusetts)
Northern Illinois University College of Law (Illinois)
Northern Kentucky University, Salmon P. Chase College of Law (Kentucky)
Northwestern University School of Law (Illinois)
Notre Dame Law School (Indiana)
Ohio State University, Michael E. Moritz College of Law (Ohio)
Pace University School of Law (New York)
Pacific Coast University School of Law (California)
Paul M. Herbert Law Center, Louisiana State University (Louisiana)
Pennsylvania State University – Dickinson Law (Pennsylvania)
Pepperdine University School of Law (California)
Quinnipiac University School of Law (Connecticut)
Roger Williams University School of Law (Rhode Island)
Rutgers School of Law, Newark (New Jersey)
Saint Louis University School of Law (Missouri)
Samford University Cumberland School of Law (Alabama)
Santa Barbara & Ventura Colleges of Law (California)
San Joaquin College of Law (California)
Santa Clara University School of Law (California)
Seattle University School of Law (Washington)
Seton Hall University School of Law (New Jersey)
Shepard Broad Law Center, Nova Southeastern University (Florida)
South Texas College of Law (Texas)
Southern Illinois University School of Law (Illinois)
Southern University Law Center (Louisiana)
Southwestern University School of Law (California)
Stetson University College of Law (Florida)
St. John's University School of Law (New York)
St. Thomas University School of Law (Florida)
Stanford Law School (California)
State University of New York Buffalo Law School (New York)
Suffolk University Law School (Massachusetts)
Syracuse University College of Law (New York)
Texas Tech University School of Law (Texas)
The Judge Advocate General's Legal Center and School (Virginia)
Thomas Jefferson School of Law (California)
Thomas M. Cooley Law School (Michigan)
Touro College Jacob D. Fuchsberg Law Center (New York)
Trinity Law School, Trinity International University (California)
Tulane University Law School (Louisiana)
University of Alabama School of Law (Alabama)
University of Arizona, James E. Rogers College of Law (Arizona)
University of Arkansas Little Rock Bowen School of Law (Arkansas)
University of Baltimore School of Law (Maryland)
University of California, Berkeley School of Law (California)
University of California, Davis School of Law (King Hall) (California)
University of California, Hastings College of Law (California)
University of California, Irvine School of Law (California)
University of California, Los Angeles School of Law (California)
University of Chicago Law School (Illinois)
University of Cincinnati College of Law (Ohio)
University of Colorado School of Law (Colorado)
University of Connecticut School of Law (Connecticut)
University of Dayton School of Law (Ohio)
University of Denver, Sturm College of Law (Colorado)
University of Detroit Mercy School of Law (Michigan)
University of Florida Levin College of Law (Florida)
University of Georgia School of Law (Georgia
University of Hawaii William S. Richardson School of Law (Hawaii)
University of Illinois College of Law (Illinois)
University of Idaho College of Law (Idaho)
University of Iowa College of Law (Iowa)
University of Kentucky College of Law (Kentucky)
University of Laverne College of Law (California)
University of Maine School of Law (Maine)
University of Maryland Francis King Carey School of Law (Maryland)
University of Miami School of Law (Florida)
University of Michigan Law School (Michigan)
University of Minnesota Law School (Minnesota)
University of Mississippi School of Law (Mississippi)
University of Missouri School of Law (Missouri)
University of Missouri School of Law – Kansas City School of Law (Missouri)
University of New Hampshire School of Law (New Hampshire)
University of New Mexico School of Law (New Mexico)
University of North Carolina School of Law (North Carolina)
University of Oregon School of Law (Oregon)
University of Pennsylvania Law School (Pennsylvania)
University of Pittsburgh School of Law (Pennsylvania)
University of Puerto Rico School of Law (Puerto Rico)
University of Richmond (Virginia)
University of San Diego (California)
University of San Francisco School of Law (California)
University of Southern California Gould School of Law (California)
University of South Carolina School of Law (South Carolina)
University of St. Thomas School of Law (Minnesota)
University of Tennessee College of Law (Tennessee)
University of Texas School of Law (Texas)
University of Toledo College of Law (Ohio)
University of the District of Columbia David A. Clarke Law School (District of Columbia)
University of the Pacific McGeorge School of Law (California)
University of Washington School of Law (Washington)
University of Wisconsin Law School (Wisconsin)
Valparaiso University School of Law (Indiana)
Vanderbilt University Law School (Tennessee)
Vermont Law School (Vermont)
Villanova University School of Law (Pennsylvania)
Wake Forest University School of Law (North Carolina)
Washington and Lee University School of Law (Virginia)
Washington University School of Law (Missouri)
Wayne State University Law School (Michigan)
Western New England University School of Law (Massachusetts)
Western State College of Law (California)
West Virginia University College of Law (W. Virginia)
William & Mary Law School (Virginia)
Whittier Law School (California)
William Mitchell College of Law (Minnesota)
Widener University School of Law (Pennsylvania)
Yale Law School (Connecticut)